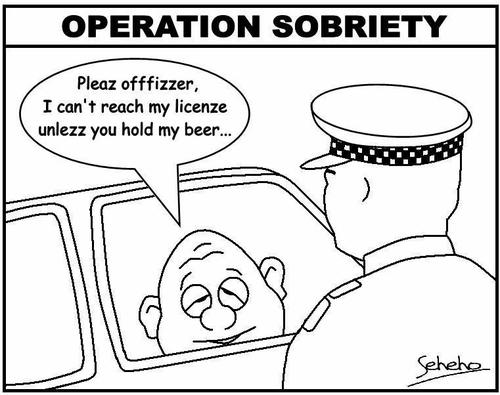 A man driving extremely fast is pulled over by a police officer.
Getting out of the car, the driver starts tottering.
The police officer asks driver:
Where are you driving to at 4 a.m.?
I'm on my way to attend a lecture about
the effects of alcohol on the human body.
Really? And who will give a lecture like that at this time?
My wife.... want to come along?
PULLED OVER = SOLICITADO A PARAR
TOTTER = CAMBALEAR, ANDAR COM PORQUE ESTÁ FRACO.... *porque está bêbado ou doente
ATTEND = PARTICIPAR, ASSISTIR
LECTURE = *PALESTRA / BRONCA
WANT TO COME ALONG? QUER ME ACOMPANHAR?